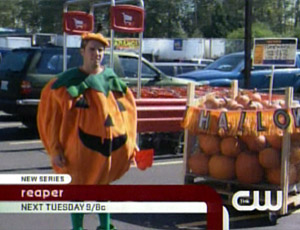 When Sam and Sock capture Leon Czolgosz, an escapee who assassinated President Willaim McKinley in 1901, the demon convinces them that he has changed. After he learns that Sam is still planning to send him back to hell, Leon holds both Sock and Sam at gunpoint, threatening to kill them. Sam learns the devil gets depressed on Halloween. When they capture the escaped soul and take the snow globe vessel to the DMV to turn it in, they discover Gladys is on vacation as all the demons take Halloween off.
Synopsis
This episode doesn't have a synopsis yet. Please add one!
Ratings
This episode earned a 1.7 household rating from Nielsen Media Research.
Cast
Regulars
Guest starring