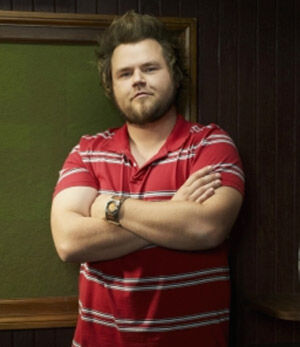 Tyler Labine (born April 30, 1978) plays Bert "Sock" Wysocki on Reaper.
Labine's previous television credits include The X Files, Sabrina the Teenage Witch, Poltergeist: The Legacy, Dark Angel, the 2002 reboot of The Twilight Zone, Jake 2.0, and a recurring role on Boston Legal. He was one of main characters of TV-cult Invasion.
He has also appeared in the films Antitrust, My Boss's Daughter, as well as his brother Cameron's film Control, Alt, Delete. While on hiatus after filming Reaper's second season, he will film the pilot of Fox's new comedy Sons of Tucson.
Source: